Ellie Hahn, Seasonal Wildlife Rehabilitator

Ellie was an intern at Wolf Hollow last summer and is very excited to be back as our Seasonal Rehabilitator for 2018.
She was born and raised in Cincinnati, Ohio and just graduated from the University of Cincinnati in April, earning a degree in Biology, with a focus on Animal Science. She has worked at the Cincinnati Zoo and Botanical Garden, and the Newport Aquarium, where she has been able to learn about a range of animals, and gain experience in her chosen field. Her goal is to become a bird keeper at a zoo, so her time at Wolf Hollow has allowed her to gain a lot of hands-on bird experience, as well as knowledge of animal diets, and handling and care techniques.
She is glad to be back working with the staff and animals at Wolf Hollow, is looking forward to training the interns  this summer, and watching the California Quail running around in the yard!
Lindsey Burley, Rehab Intern
Lindsey traveled from Michigan to be our first intern of 2018.  She is currently working towards a Bachelor's degree in Environmental Science with a concentration on Fish and Wildlife Management at American Public University. Her animal care experience includes over 10 years working in equine care and barn management and several months caring for and conducting enrichment activities for dogs at a boarding, training and daycare kennel.
Lindsey's career plan is to contribute to wildlife conservation in some way, and hopes that her internship at Wolf Hollow will provide both hands-on experience in wildlife care and a new perspective to carry with her to future work in wildlife management.
Adrianna Pollee, Rehab Intern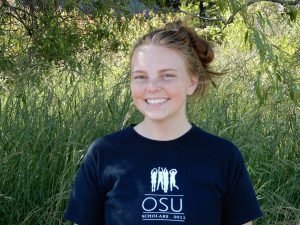 Adrianna is currently working towards a degree in Forestry, Fisheries and Wildlife at Ohio State University. Growing up in rural Michigan, she was surrounded by neighbors with goats, horses, pigs, chickens etc and often helped care for them. She volunteered at farms, rode horses, cared for her pet dogs, cats and rats and volunteered at a small local wildlife rehabilitation center. She hopes that the hands-on experience with wildlife and the knowledge of animal behavior gained during her internship at Wolf Hollow will help prepare her for her future career as a field research biologist.