Meet Our Seasonal Staff and Interns 2021
Elizabeth Bukovec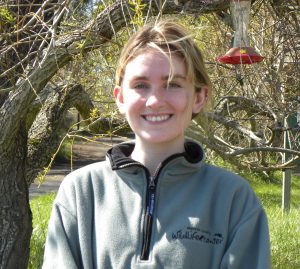 Wolf Hollow welcomes our Seasonal Wildlife Rehabilitator, Elizabeth Bukovec.   Elizabeth travelled all the way from New Jersey to join us for the summer, and will be with us through September. Before travelling west, Elizabeth worked at Mercer County Wildlife Center in New Jersey. She has expressed interest in moving to the Pacific Northwest to continue to learn about different species and to eventually work towards getting her wildlife rehabilitator's license in Washington State.   She will be an essential part of our staff this summer and will be involved in rescues, intake exams, all aspects of daily animal  care, and training our summer interns.   Welcome Elizabeth!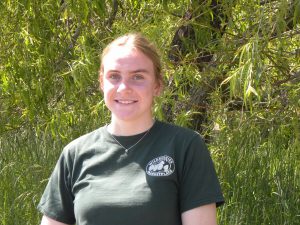 On May 5th Liza Dreesmann arrived as our first intern of 2021. Liza is originally from Moscow, ID, but is currently pursuing a degree in Marine Biology through Humboldt State University. Throughout her childhood she helped raise a range of creatures including dogs, cats, rabbits, lizards and chickens, and was always available to dog or cat sit for people in her community. Her internship at Wolf Hollow will allow her to gain experience with wildlife and help her figure out if she would like to follow a career in wildlife biology, veterinary medicine, or maybe even wildlife rehabilitation.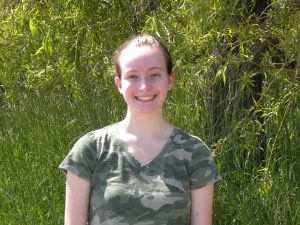 Renata Luders joined us on May 12th as our second intern of the season. Her home is in Sammamish, WA, and she is currently working towards a degree in Ecology and Evolutionary Biology, with a minor in Environmental Science, at Washington State University. Renata's animal experience includes volunteering at several animal sanctuaries and taking part in the Raptor Club at WSU. She is hoping that this internship will help her explore career possibilities in the native species conservation and rehabilitation fields.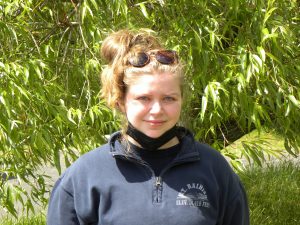 In early June we welcomed Megan Milan as our third intern of 2021.  Megan moved to the Pacific NW ten years ago and now lives in Carnation, WA. She is currently working towards a degree in Wildlife Ecology and Conservation Sciences at Washington State University. She has a range of animal care experience including many years caring for dogs, raising puppies for Guide Dogs for the Blind, volunteering at local humane societies and at a sanctuary for horses, donkeys and mules. She is planning a career in ecology and conservation and hopes that the experience gained working with wildlife during this internship will help her decide on a specific type of work or area of research to pursue.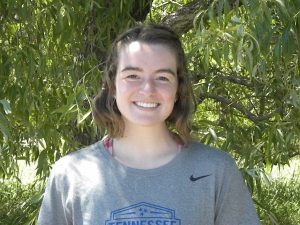 Our fourth intern of 2021 is Maddie Hansen, who is currently working towards a degree in Marine Biology at the University of Washington in Seattle. Her previous animal experience includes caring for family pets, working at a petting zoo and taking care of livestock at a permaculture farm. She is exploring the possibility of becoming involved in conservation medicine, perhaps as a wildlife vet, so an internship at Wolf Hollow will enable her to gain hands-on experience that will help her decide what direction to take in her future career.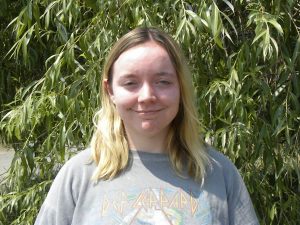 At the end of June, we welcomed Allison Oseguera as our 5th intern of 2021. Allison's is originally from Bothell, WA, and recently graduated from Washington State University with a degree in Biological Sciences and a minor in Spanish. Her family's pet dogs were a big part of her life when she was growing up and led to her interest in animal care. She has experience feeding and maintaining habitats at a pet store, job shadowing at a vet clinic and volunteering at a humane society and at a ranch for orphaned horses.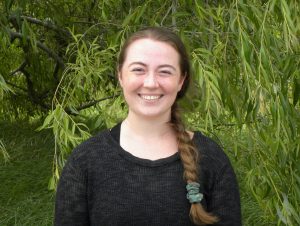 Annabelle Toler-Scott joined us on July 14th, as our 6th intern of 2021. Her hometown is Seattle and she just graduated from the University of Washington with a degree in Ecology, Evolution and Conservation Biology. Annabelle's animal care experience includes several years as a Zoo Corps volunteer and intern, and over 10 years of domestic animal care from her work at a canine daycare facility, a pet care service and house-sitting jobs.  During her internship at Wolf Hollow she hopes to gain valuable hands-on experience working with wildlife, which will give her a realistic idea of what careers in wildlife rehab., conservation and research would entail.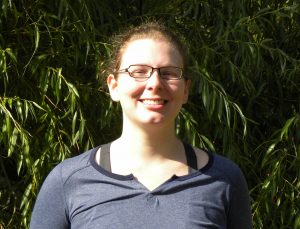 Rachael Harmon arrived on Aug 4th as our 7th intern of 2021. Rachael just graduated from Western Washington University with a degree in Environmental Science and a minor in Music. She has had cats all of her life and also has experience cat and dog sitting and caring for farm animals such as chickens, cows, sheep and pigs. Rachael is planning a career in restoration and reintroduction projects, so she hopes her internship at Wolf Hollow will enable her to gain experience of handling wildlife in a safe and respectful way and communicating effectively with people about the challenges wildlife and ecosystems face.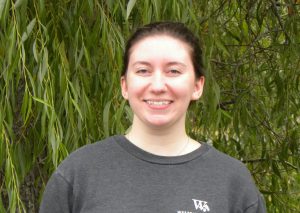 Brynn Ziel arrived at Wolf Hollow in mid-August as our final intern of 2021. Brynn's hometown is Port Townsend, WA, but she just graduated from Vassar College NY with a major in Biology and a minor in Anthropology.  In addition to caring for her family's cats, dogs and lizards, Brynn has experience working in a biomedical research lab and assisting with Northern Saw Whet Owl field work. As an aspiring veterinarian, she hopes that her internship at Wolf Hollow will allow her to hone her animal handling skills and learn what is involved in rehabilitating injured and orphaned wild creatures.