Critters Christmas Event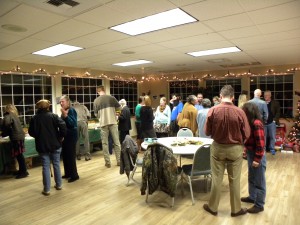 A huge THANK YOU to everyone who dropped by our Critters Christmas event on Dec 11th to bring a gift for the critters, enjoy a few cookies and take home an ornament for their tree. We all enjoyed the evening and were delighted with the wonderful gifts you brought.
Ranging from rubber boots to batteries and hoses to cat food, you can be sure each item will be put to good use caring for our wild patients in 2016.
Thank You and Happy Holidays!