Wolf Hollow Open House – Sat April 4th, 11am-4pm
Have you ever wondered how big our Eagle Flight enclosure is or what facilities we need to care for seals?  Now's you chance to find our, before our busy summer season begins.Come to our Open House to meet staff and board members, take a guided tour of our facility and learn more about he work we do.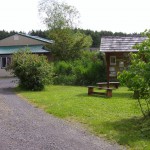 Parking at Wolf Hollow is very limited so please park in town and catch our shuttle bus – more details of pick-up place and times coming soon.