Critters Christmas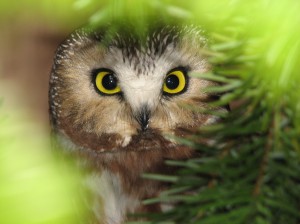 You're all invited to drop by the Mullis Community Senior Center in Friday Harbor between 5 and 8 pm on December 9th for hot drinks and delicious holiday goodies, and to share your wildlife stories with Wolf Hollow Staff and Board members.
Bring an item from our wish list as a holiday gift for our local wild creatures and take home a hand-made ornament for your Christmas tree. If you're looking for a special gift for wildlife enthusiasts in your family, our T shirts, cards and Adoption Packets will be available and might just fit the bill.
Critters Christmas Wish List 
Laundry and Dish Soaps (unperfumed, septic friendly)
Dry Dog and Kitten Foods (high quality)
Nuts in Shells (almonds, pecans, walnuts)
Parakeet Grit
Shelf  Totes (25 quart)
Rubber Gloves (small and medium sizes)
Copier Paper (high recycled content)
Kitchen Shears 
Dish Scrub Brushes
Energizer Rechargeable Batteries (A, AAA, C)
Deck Brushes
Epson Ink Cartridges 78 (black and colored)
16 ounce Plastic Spray Bottles
Colored Paper
Dry Cob grain
Hand Soap (not antibacterial)
We look forward to seeing you there!
Sixth Annual Rosario Festival of Trees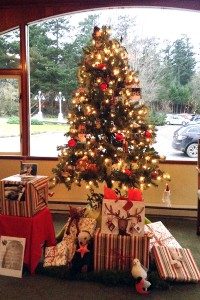 Wolf Hollow will be taking part in Rosario's Festival of Trees again this year. Visit the Moran Mansion on Orcas Island in December to check out the beautiful trees decorated by a variety of local non-profits.  Vote for your favorite trees and organizations by purchasing $1 tickets from the front desk. All proceeds go directly to the organizations and your tickets will be entered to win some great prizes!