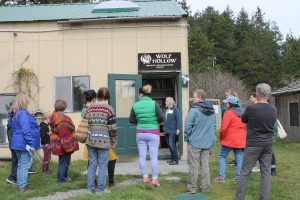 Wolf Hollow Open House
Saturday April 6th 11-3pm
Come and tour the facility, meet staff, board members and volunteers, and learn more about the work we do.
We have very limited parking space at Wolf Hollow, so San Juan Transit has very generously offered to provide a free shuttle bus between Friday Harbor and Wolf Hollow.
For more information and the shuttle bus schedule, visit our Events section
We look forward to seeing you!