Seasonal Rehabilitator – Sara Reszutek.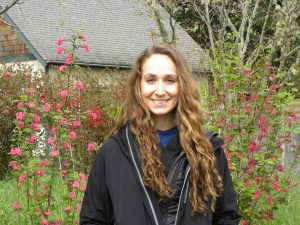 Sara is excited to be back at Wolf Hollow after working as an intern here in the summer of 2016. She graduated in 2016 with a BA in Biology from the University of Pennsylvania and has since earned her Master's in Wildlife Health and Population Management from the University of Sydney. Sara has worked with animals in settings ranging from small animal shelters and vet clinics to zoos and exotic and wildlife animal hospitals. Her experiences studying wildlife and caring for animals have inspired her to return for this year's busy baby season to work with and learn from Wolf Hollow's dedicated staff, volunteers, and interns.
Rehab Intern – Kallie Feldhaus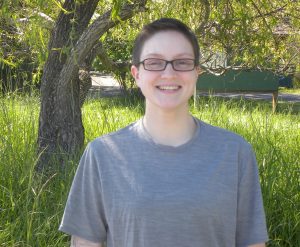 Our first intern of 2019 is Kallie Feldhaus, who graduated from the University of Denver, CO in June 2018, with a BS in Biology and Psychology and minors in Chemistry and Mathematics. Her previous animal care experience includes volunteer work at an animal shelter and as a veterinary assistant. Kallie hopes that her internship at Wolf Hollow will provide her with hands-on experience working with wildlife, which will compliment her domestic animal experience and take her one step further towards her career goal of becoming a veterinarian focusing on wildlife rehabilitation.
Rehab Intern – Elizabeth Jessmore
Liz joined us in mid-May as our second intern of 2019. She was raised on a farm in Idaho where she helped care for goats, llamas, pigs, chickens and rabbits, then continued her animal care experience with internships at a local zoo. She is currently a student at the University of Montana, majoring in Wildlife Biology and plans to follow a career in conservation.