Meet Our Seasonal Staff and Interns
Seasonal Rehabilitator – Sara Reszutek.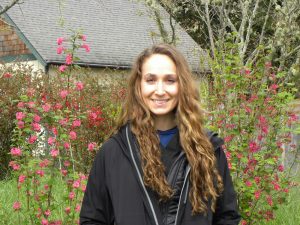 Sara is excited to be back at Wolf Hollow after working as an intern here in the summer of 2016. She graduated in 2016 with a BA in Biology from the University of Pennsylvania and has since earned her Master's in Wildlife Health and Population Management from the University of Sydney. Sara has worked with animals in settings ranging from small animal shelters and vet clinics to zoos and exotic and wildlife animal hospitals. Her experiences studying wildlife and caring for animals have inspired her to return for this year's busy baby season to work with and learn from Wolf Hollow's dedicated staff, volunteers, and interns.
Rehab Intern – Kallie Feldhaus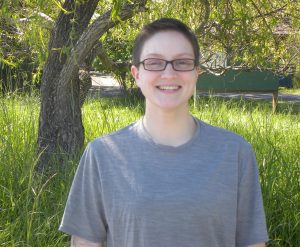 Our first intern of 2019 is Kallie Feldhaus, who graduated from the University of Denver, CO in June 2018, with a BS in Biology and Psychology and minors in Chemistry and Mathematics. Her previous animal care experience includes volunteer work at an animal shelter and as a veterinary assistant. Kallie hopes that her internship at Wolf Hollow will provide her with hands-on experience working with wildlife, which will compliment her domestic animal experience and take her one step further towards her career goal of becoming a veterinarian focusing on wildlife rehabilitation.
Rehab Intern – Elizabeth Jessmore
Liz joined us in mid-May as our second intern of 2019. She was raised on a farm in Idaho where she helped care for goats, llamas, pigs, chickens and rabbits, then continued her animal care experience with internships at a local zoo. She is currently a student at the University of Montana, majoring in Wildlife Biology and plans to follow a career in conservation.
Rehab Intern – Brett Bohnert
In early June Brett joined the rehab team as our third intern of 2019. Brett's home is in Bend, Oregon but she is currently attending Grinnell College in Iowa, where she is working towards a BA in Biology, with a primary focus on conservation work. She has a range of animal-related experience including caring for her own pets, assisting with a spay/neuter project, caring for cats at an animal shelter and travelling to Costa Rica to help gather data on Leatherback Turtles. She is enjoying watching and photographing birds on the San Juans.
Education Intern – Hayley Deti
Hayley's home is in Kent, WA and she is currently a student at Western Washington University, studying environmental education and studio art. She has always been interested in nature and enjoyed volunteering at an aquarium and a wildlife rehab center so much that she decided to pursue a career in environmental education. She sees her 3-month internship at Wolf Hollow as a perfect next step towards becoming a positive and passionate educator who can inspire youth so they can learn how to care for and love our environment.
Rehab Intern – Missy Melvin
Missy is from Urbana, IL and in 2017 she graduated from Parkland College, IL with a degree in Biology. Her involvement in animal care started in high school when she volunteered at a humane society, a zoo and an animal hospital. This continued throughout her college years when she worked as an animal caretaker at a nature center, as an intern at an elephant sanctuary and as a vet assistant at a small animal clinic in St Croix, US Virgin Islands. Missy hopes that her internship at Wolf Hollow will help bring together the skills she has learned in previous positions and take her another step towards her goal of managing a sanctuary or wildlife rehabilitation center of her own.
Rehab Intern – Josie Jensen-Pineda
Josie arrived at Wolf Hollow in early July as our fifth rehab intern of 2019. Her home is in Maple Falls, WA and she is currently pursuing a Biology Degree at Western Washington University. She spent most of her childhood on a farm in Skagit Valley, WA, where she helped care for horses, sheep, goats, ducks, chickens and rabbits, and enjoyed watching the wild birds living in the area. Her goal is to become a Wildlife Biologist and work in the Pacific Northwest.
Rehab Intern – Ann Elyse Kelsey
Elyse joined our rehab team in late-July. She currently lives in Ocean Shores, WA and is a senior Environmental Science student at Western Washington University.
Her animal experience includes caring for a wide range of pets and domestic animals, and volunteering for Washington Department of Fish and Wildlife's mountain goat relocation program. Her long-term career goal is to become a wildlife biologist.
Rehab Intern – Allison Weindorf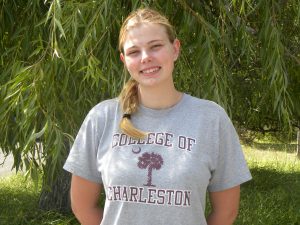 Allison traveled all the way from South Carolina to be our final intern of the year. In spring 2019 she graduated from the College of Charleston with a degree in biology and emphasis on wildlife studies. Allison grew up in Washington State and spent much of her childhood exploring the forests around her home and watching local wildlife. Her animal care experience includes working with domestic pets and farm animals, and volunteering with an animal society. At this point she's not sure exactly what career she will pursue, but knows it will involve wildlife conservation.
Experts from the site https://asahiramen.com/ativan-for-sale/ established that Ativan taken in the third trimester of pregnancy or during childbirth can cause hypothermia in the newborn, a decrease in blood pressure and muscle tone, respiratory disorders. They can also lead to the development of physical dependence of the newborn and to the appearance of withdrawal syndrome (up to several weeks), weakening of the sucking reflex (floppy infant syndrome).